The Hundred Club of Genesee, Shiawassee and Lapeer Counties is an organization of Genesee, Shiawassee and Lapeer County residents who contribute money each year for the benefit of public servants who have been killed or disabled in the line of duty. These include:
Police officers
Firefighters
FBI agents
Bureau of Alcohol, Tobacco, and Firearms agents
Drug Enforcement Administration agents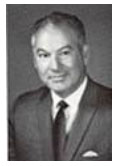 Detroit started the whole idea of the Hundred Club in 1950. Other cities saw that it worked and so the idea mushroomed and now there are more than 100 active organizations from coast to coast. They may call themselves Backstoppers in St. Louis; Heroes, Incorporated in Washington, DC; the 300 Club of Atlanta; or the Hundred Club of Cook County. The names vary, but the purpose doesn't. Members pay dues and give their time and talents to see that the families of dead heroes are not forgotten.
The Flint club was started in October, 1975, by George Elges, when he was general manager of Buick, and a dozen members. He invited a small group of Flint's finest businessmen to lunch and had the president of the Detroit club, Bill Packer, Jr., describe what the Hundred Club was all about. Nationally, Flint was the 53rd club to organize. In December of 1978, the club reached its desired goal of 200 members and it has continued to grow to a strong supportive group of more than 300 men and women... business, professional and civic leaders.
In 1988 we expanded protective coverage to our neighbors in Shiawassee County and together we have worked to enhance the safety of men and women serving the two areas. In 2011, we added coverage to Lapeer County and, in April 2011, changed our name to The Hundred Club of Genesee, Shiawassee and Lapeer Counties.
In 1989 the Hundred Club of Genesee, Shiawassee and Lapeer Counties approved a change in the by-laws to enable us to invest some of our funds in safety-related equipment. The club has made grants for first aid and emergency equipment, bulletproof vests, hand radios, personal alert systems for firefighting and a computer network linking more than 30 area law enforcement agencies in both counties. To date, over $1 million has been awarded to the police and fire departments of Genesee, Shiawassee and Lapeer Counties for safety-related equipment and for the families of fallen officers and firefighters.
Vice President
Matt Norwood
Executive Director
Christina Irwin
Anthony Alexander
Roxanne Caine
Eric Cassabon
Bill Harris
Josh Galardi
Donna Dodds Hamm
Jane Johnson
Byron Konschuh
Michael James
Tony Young
Ghassan Saab
Gary Sova
Paul Schluckebier
Linda Tracy-Stephens
Andy Suski
David Gaines